Behind Closed Doors the #BROMANCE stays "STRONG!"
Gimenez sides with Trump against Miami's residents.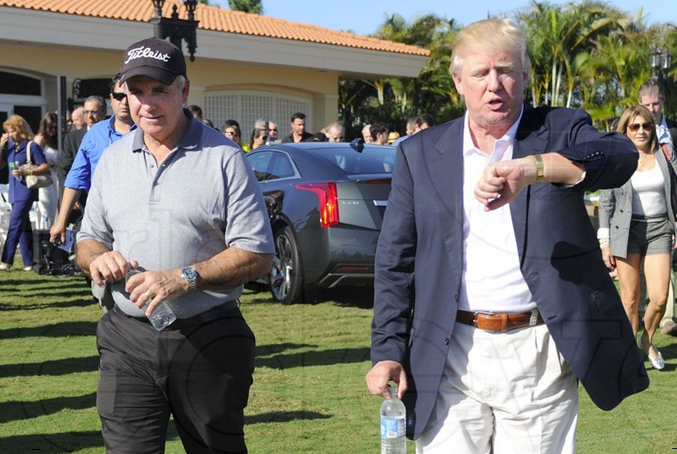 Fearing a loss of millions of dollars for defying immigration authorities, Miami-Dade Mayor Carlos Gimenez on Thursday ordered county jails to comply with federal immigration detention requests — effectively gutting the county's position as a "sanctuary" for immigrants in the country illegally.

Gimenez cited an executive order

signed Wednesday

by President Donald Trump that threatened to cut federal grants for any counties or cities that don't cooperate fully with Immigration and Customs Enforcement. Since 2013, Miami-Dade has refused to indefinitely detain inmates who are in the country illegally and wanted by ICE — not based on principle, but because the federal government doesn't fully reimburse the county for the expense.



"In light of the provisions of the Executive Order, I direct you and your staff to honor all immigration detainer requests received from the Department of Homeland Security," Gimenez wrote Daniel Junior, the interim director of the corrections and rehabilitation department, in a brief, three-paragraph memo.





In an interview with the Miami Herald, Gimenez, a Republican who attended Trump's inauguration last week but said he voted for Hillary Clinton, said he made a financial decision.



Last year, the county declined to hold some 100 inmates wanted by the feds. Keeping them in local jails would have cost about $52,000 — a relative drop in the bucket for a county with a total annual budget of $7 billion.



In contrast, the county's 2017 budget shows it's counting on receiving some $355 million in federal funds — money that subsidizes elderly services, beds for the homeless, police officers and other government expenses. It's unclear how much of that comes from the sort of grants Trump has threatened to deny sanctuary municipalities.



"I want to make sure we don't put in jeopardy the millions of funds we get from the federal government for a $52,000 issue," he said. "It doesn't mean that we're going to be arresting more people. It doesn't mean that we're going to be enforcing any immigration laws."



Thursday evening: Trump posted a response on Twitter:

"Miami-Dade Mayor drops sanctuary policy. Right decision. Strong!"
Howard Simon, executive director

of the

Florida chapter of the American Civil Liberties Union, denounced Gimenez's action,

saying that it "flies in the face of Miami's long history as a city of immigrants" and

predicting it will "drive a wedge of distrust between law enforcement and our immigrant community."



Read: http://www.miamiherald.com/news/local/community/miami-dade/article128984759.html