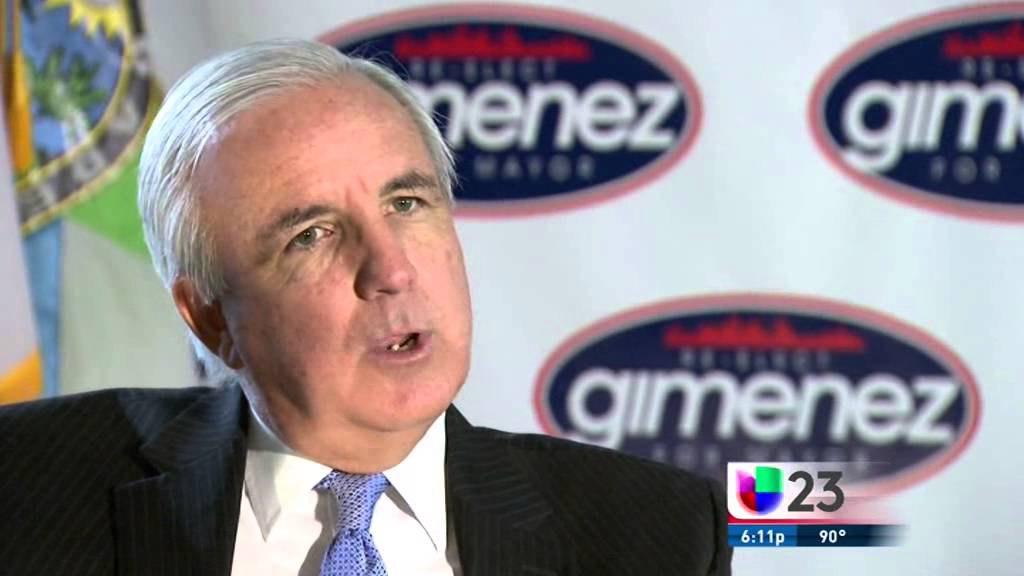 Gimenez Pay-to-Play Exposed in Whistleblower Lawsuit ... Arrests next?
Highlights of Miami Herald:
In the federal lawsuit, which was recently withdrawn, plaintiff Tom Derington claims Square Edge, a construction company behind the 10-block

retail and residential complex in downtown Miami

, instructed him to tap would-be subcontractors to raise money for Miami-Dade Mayor Carlos Gimenez, County Commissioner Audrey Edmonson and Teresa Sarnoff, who was then running for the Miami City Commission seat being vacated by her husband, Marc Sarnoff.
"Square Edge provided Plaintiff with a list of names to demand contributions from, some times under the false pretense that the proposed professional or subcontractor would get work on the Paramount Ft. Lauderdale project or Miami World Center project, which the Defendants then did not deliver upon," read the lawsuit by Derington, who said he was fired over his "numerous objections" to improper business practices.
Raquel Regalado, who is challenging Gimenez in the 2016 mayoral election, raised the lawsuit in a

televised debate Sunday

.
"

It's amazing to me that Carlos Gimenez sits here and says he has this impeccable record, yet there's a whistle blower in federal court that says he was fired because he did not raise enough money for Carlos Gimenez's campaign for reelection

," she told host Jim DeFede during "Facing South Florida" on WFOR CBS-4.
"That's completely false," Gimenez replied. "Anyone can file a lawsuit, Miss Regalado."
The suit sought damages over what Derington claimed was his improper firing from a company involved in various Falcone projects...
Falcone contacted him after the suit was filed and asked him to withdraw it.
"

We're going to settle,

" Derington said. Schwartz said Falcone denied contacting Derington. (Derington later said it was a representative of Falcone who contacted him.)
The lawsuit touches on the controversy that can arise from the overlap between elected officials' influence over the development process and the

campaign cash

that often flows

from developers

to those officials' reelection efforts.
"

Ed Griffith, a spokesman for the Miami-Dade state attorney's office, said he could find no record of any criminal complaints tied to Derington's allegations.

"
Derington's suit said he was asked to raise money for Sarnoff in late 2015, and Gimenez and Edmonson in early 2016. No amounts or donors were specified in the lawsuit, and Derington declined to provide details behind his allegations.
Both Sarnoffs denied that anyone was strong-armed by the campaign to make contributions. They said they'd never heard of Derington until receiving a phone call from a reporter Monday. Edmonson said she "wouldn't know if someone was directed to give to me — I hope that wasn't the case."